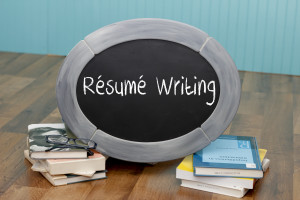 In all types of writing and presentation, we are trying to put our best foot forward. In this regard, nothing is quite so action packed as the document where we try to summarize all our achievements—or at least those applicable to a specific end goal. The better we know our goals and have analyzed all our experiences and skills, the easier we can get there.
I am not a résumé mill that will process your words through a nearly automated system. I know how to make your Words Work as hard as you have to get you where you want to be.
Step 1: After our initial contact, send me your most updated résumé and, ideally, an example of a job opening in which you'd be interested. If you don't have a résumé, we'll work together to get started. If you don't have an example job opening, forward the bio of someone in a job similar to what you want or your best idea of your end goal.
Step 2: I will respond with my assessment of the type of edit needed, as well as the amount of time I think it would take.
Step 3: After agreeing on the level of editing, we will set up a time for an extended conversation or commence an email string where I will ask for any additional information needed to create the best, most effective picture of what you have to offer. Working in a collaborative document like Google Drive works very well for this, though I can also send a Word doc with commented queries.
Step 4: The best way to score the best job is to customize your résumé for each serious application. As we work, I will explain how to do this for future submissions. However, I will also be happy to help you tweak your résumé for any future positions as well.
Please contact me at kristenfoht@gmail.com.
Experience:
In addition to my journalism degree, which focused on choosing concise, active, and descriptive words, I spent three years editing résumés at a relocation and career assistance company. I generally reviewed and massaged more than 50 résumés a week in every type of career imaginable. I worked between the career coaches who spent hours talking to clients about their goals and the dedicated résumé writers who produced the final documents. I spearheaded a team to produce webcasts on customizing résumés and cover letters that we offered to our clients. In the years since, I have helped dozens of people put together strong documents for their careers.
Here are examples of résumés I have produced:
Academic curriculum vitae, both professor level for promotion/fellowships and graduate applications
IT: web developer/senior consultant, director of information technology/system administrator
Public relations, marketing management
Elementary Education: teacher/curriculum specialist, behavioral and developmental therapist
Nonprofit: vice president of operations/licensed social worker, social service/homeless human services
Lawyer: labor/union
Counselor: licensed marriage and family therapist
Accounts payable/receivable
Sales: solar, insurance
Retail store management
Property management
Administrative assistant: real estate, higher education
Project management (computer marketing)
Caregiver/senior care
Low skill, nonprofessional, beginner